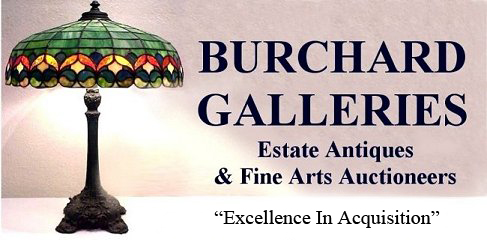 Offices & Showroom 2522-2528 30th Avenue North St. Petersburg, Florida 33713
727-821-1167



Directions|
|
Shipping Information
|
Auction Archives
|
Burchard Galleries Home

| December 16 Auction Results
<![if !vml]>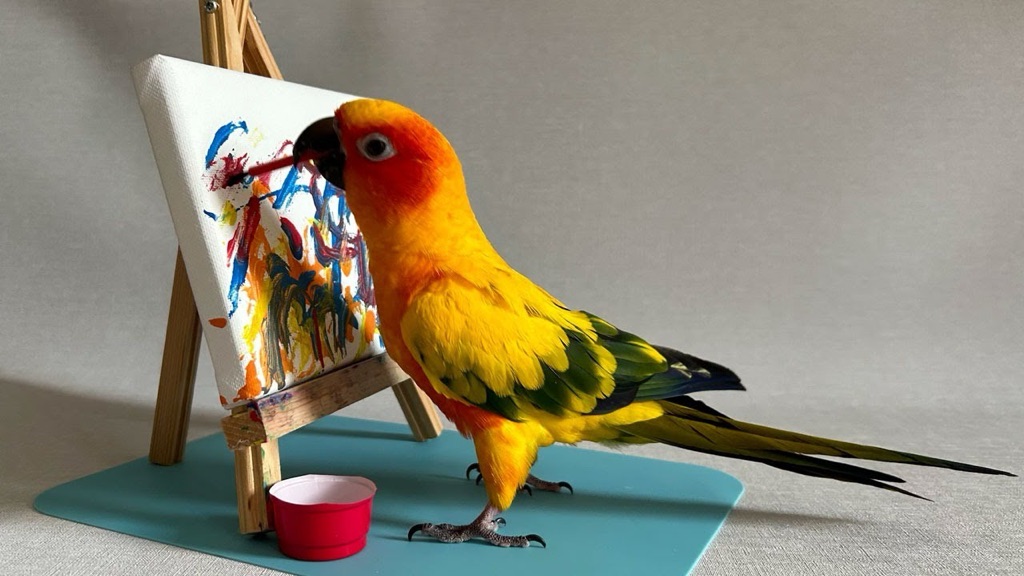 <![endif]> <![if !vml]>

<![endif]> <![if !vml]>

<![endif]> <![if !vml]>

<![endif]>
Happy New Year!! Upcoming Events 2019
Saturday January 26th 8:30 AM Marathon Multi-Estate Discovery Auction
Preview: 1/26 8 AM Day of Sale Consignments Welcome
Sunday January 27th 12 PM Estate Antiques Fine Art & Jewelry Auction-
Preview: 1/26 1-6 PM 10 AM 1/27 Day of Sale Consignments Welcome
Full Catalog to Date | Art Catalog Only | Jewelry Catalog | Luxurious Furs | Flyer1 | Flyer2
Look for some BIG Surprises and late arrivals in this Auction!! St. Petersburg, FL. Featuring private collections of important Paintings, Prints and Sculpture by Modern Masters as well as listed and exhibited Artists to include Sam BARBER; Pietro BAZZANTI; Howard BEHRENS; Frank BICKNELL; Eugene BOUDIN; H.N. CADY; Salvador DALI; Andre DES FONTAINES; Frank GALSWORTHY; Bernard GANTNER; Eduardo GELLI; R.C. GORMAN; Charles GRUPPE; Louis HOTTOT; Marino MARINI; Peter MAX mixed media; Gen PAUL; Leonard RICHMOND; James ROSENQUIST; Warren SNOW; Dorothy STARBUCK; Leon VANNEUTTEN; Ford WAGNER; Howard WATSON; Lui WENXI; Many Florida Highwaymen Paintings: Al BLACK, James GIBSON, Livingston ROBERTS Harold NEWTON, and more..

Also featuring the lifelong collections of an astute compulsive buyer and the contents of his $1,000,000+ waterfront mansion as well as items from the estate of Barbara Loyce Ward (Green / Donovan) Ringling Circus Star and 10+ other phenomenal estates. Fantastic Sterling Silver Services; Rare Clocks; 19th C French Metal Mounted Marble Top Furniture; Inlaid 19th C Square Grand Pianos; Vintage Lighting: Williamson Hanging Chandelier and more; Faberge & Waterford Glass; Vaseline Glass; Oriental Jade Carvings and Canton Porcelain; Many Fine Estate Oriental Rugs, Heriz, Tabriz, Sarouk, Caucasian etc.; Fine Estate Jewelry; Diamond Retro Jewelry; Signed Southwest Indian Jewelry; and more! to be included in this "Fresh to the Market" Auction you won't want to miss! It will most certainly be another "Unbelievable Auction Weekend"! Watch for updates! Consignments welcome for this and future International Antiques & Fine Art Auction Events.
On Line Bidding Available Now!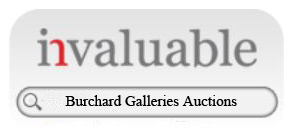 For details: 727-821-1167, mail@BurchardGalleries.com or www.BurchardGalleries.com
Quality Consignments Always Welcome! Items We Need
Upcoming Auctions
●Jan26/27 ●Feb 23/24 ●Mar 23/24 ●Apr27/28 ●May 25/26 ●Jun 29/30 ●Jul 27/28 ●Aug 24/25 ●Sep 21/22 ●Oct 19/20 ●Nov 16/17 ●Dec 14/15
burchard galleries home | calendar of events | bid information | directions
mailing list | consignment info | Auction archives | site map | the company
727-821-1167
800-520-2787
---

All rights reserved. Copyright © Burchard Galleries Inc. 1996-2019