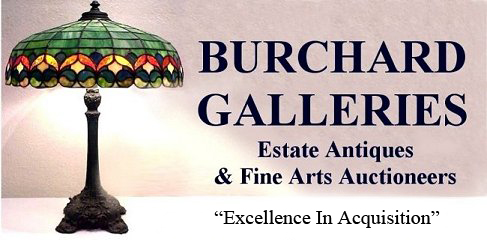 Offices & Showroom 2522-2528 30th Avenue North St. Petersburg, Florida 33713
727-821-1167



Directions

|

Shipping Information

|

Auction Archives

|

Burchard Galleries Home

|
<![if !vml]>
July 18th, 2021 Results
<![endif]>
<![if !vml]>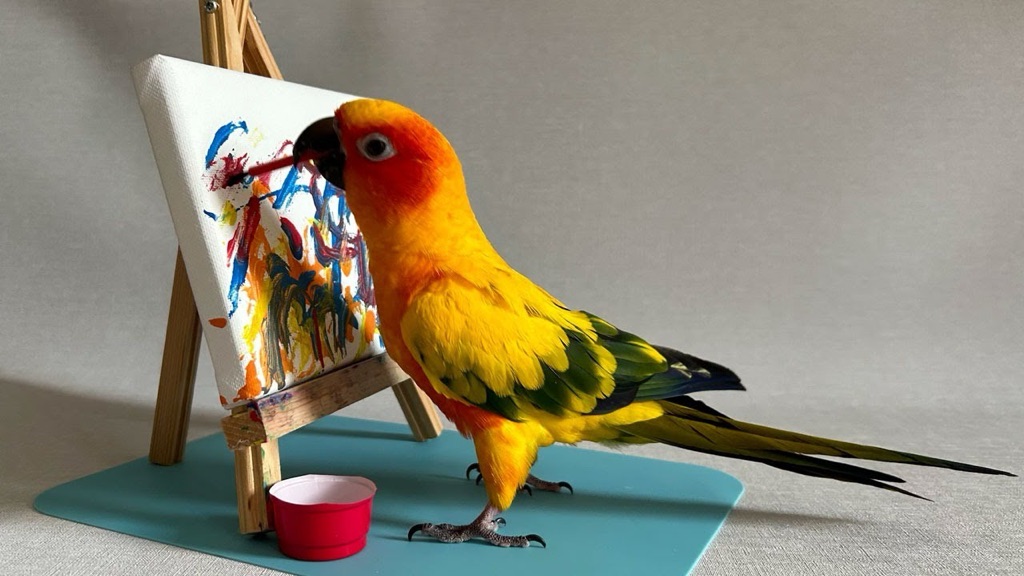 <![endif]> <![if !vml]>

<![endif]> <![if !vml]>

<![endif]> <![if !vml]>

<![endif]>
<![if !vml]> Waterfront Real Esatate Auction August 7th 11 AM<![endif]>
<![if !vml]> July 18th, 2021 Estate Antiques Fine Art Jewelry Auction Results<![endif]>
Upcoming Gallery Auctions
---
August 14th, 8:30 AM Huge Marathon Multi-Estate Discovery Auction
Live Auction Outside (with Social Distancing, Masks optional) Preview 7:30 AM Day of Sale
August 15th, 2021 12 PM Estate Antiques Fine Art Jewelry Auction
Live Auction, Live Preview (with Social Distancing masks optional) Previews: 8/13 1-5 PM, 8/14 1 PM - 6 PM; 8/15 10 AM - 12PM 727-821-1167
Full Catalog to Date | Fine Art Only | Jewelry Only
George R. Ellis Fish Decoy Catalog | International Ad 1
A Fantastic August Estate Antiques Fine Art & Jewelry Auction featuring the Estate of Author, Multi-Museum Director, George R. Ellis to include a 750+ pc Fish Decoy Collection; Palatial Chandeliers; Tiffany, Loetz, Steuben, and Cameo Art Glass; Lalique "Chamarande" Vase; Metal Mounted Continental Furniture; Military Uniforms; Antique Drums; 107 Pc. Herend "Queen Victoria" Porcelain Dinner Service; Lladro Porcelain "Cinderella's Arrival": Elegant Formal Dining Suites; Estate Oriental Rugs; Sterling Silver Services; Large Waterford Collection; Chinese Celadon & Export Porcelain; Important Lladro Porcelains, "Cinderella's Arrival"; Baseball & Sports Memorabilia; Bang & Olufsen Sound System; Ladies 18K Stainless Rolex; Huge Assortment of Estate Gemstone Jewelry, Emeralds & Diamonds; Large Loose Rubies; Collectors Watches, All must go! Consignments Welcome mail@BurchardGalleries.com 727-821-1167
100+ Important Estate Paintings, Prints, & Sculptures by listed Artists, Many European Oils and more. Elaine ANTHONY; J.C. ARTER; Howard ATKINSON; Ron BALABAN; John BARBER; Antoine BARYE; Greg BEHYMER; June BERTE; Pierre BITTAR; Eugenio BUONO; Alexander CALDER; Ann COOPER; Johnny DANIELS; A. DE SIMONE; Andre DIGNIMONT; ERTE; Sam GILLIAM; Sidonia GOLDMAN; Leonard GOOD; David GORNES; Richard GRAEF; louis ICART; Ilya KAGAN; Agapito LABIOS; Joop LELIVELD; Walter LOCKE; Manuel LUGUE; Howard MAEDER; Zella Bay MAINS; Louis Bosworth HURT; Peter MAX; G.H. MCCORD; Thomas MCKNIGHT; Marcel MOULY; Alexander NASMYTH; William PARTRIDGE; Jimmy PIKE; Giuseppe PINO; Joy POSTLE; Luis POTOSI; Vladimir PRODANOVICH; Bill ROBERTS; TARKAY; Rasa MUSTEIKIENE KLUONIUS; George Jay ROGERS; Donald RUST; Bob SCRIVER; Junichiro SEKINO; Annette STOWMAN; Ono TADASHIGE; Ethel STUM; Michael WEBER; Walter WILLIAMS & more.
Info at BurchardGalleries.com. Due to the current concerns and restrictions regarding the COVID-19 Virus, Burchard Galleries will be conducting our June 13th Antiques Fine Art and Jewelry Auction with a limited capacity, Live Audience (with social distancing), on a first come, first served basis with Appointments taking precedence, as well as On-Line, Phone and Absentee bid formats. Please see our photo gallery available for each lot. Please note: Live Auction Previews are on a first come, first served basis with Appointments taking precedence and will begin Saturday 8/14 1 PM- 6 PM and Sunday 8/15 10 AM-12 Noon. Please note that masks are optional, 6 ft social distancing rules apply. Call 727-821-1167 for information and be sure to watch for updates to this information.
Consignments welcome
for this and future International Antiques & Fine Art Auction Events BurchardGalleries.com 727-821-1167
For details: 727-821-1167 mail@BurchardGalleries.com
Upcoming Gallery Auctions
●Jul 17/18 ●Aug 14/15 ●Sep 11/12 ●Oct 16/17 ●Nov 13/14 ●Dec 11/12
Quality Consignments Always Welcome!
Items We Need
burchard galleries home | calendar of events | bid information | directions
mailing list | consignment info | Auction archives | site map | the company
727-821-1167 800-520-2787
---

All rights reserved. Copyright © Burchard Galleries Inc. 1996-2021