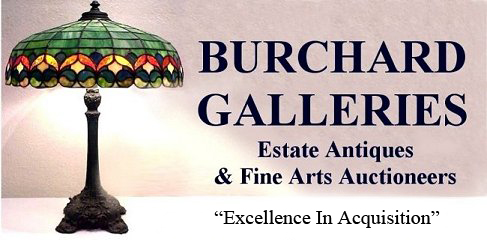 Offices & Showroom 2522-2528 30th Avenue North St. Petersburg, Florida 33713
727-821-1167



Directions

|

Shipping Information

|

Auction Archives

|

Burchard Galleries Home

| April 16th Auction Results
<![if !vml]> <![endif]>
<![if !vml]>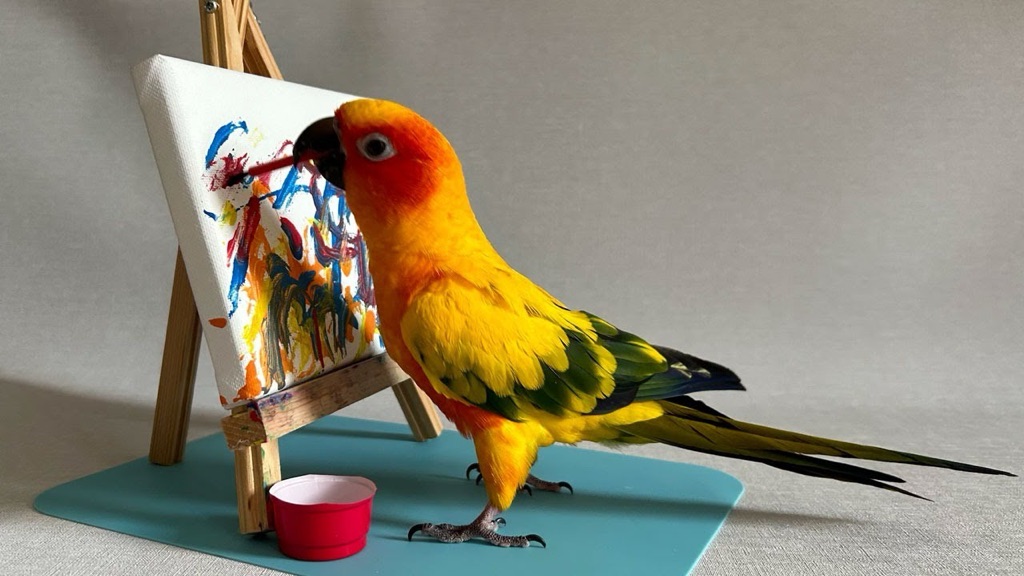 <![endif]> <![if !vml]>

<![endif]> <![if !vml]>

<![endif]> <![if !vml]>

<![endif]>
Sarasota Real Estate Auction May 23rd
3827 Prarie Dunes Dr, Sarasota FL
Upcoming Gallery Auctions
Flyer 1 | Flyer 2
---
May 15th 8:30 AM Huge Marathon Multi-Estate Discovery Auction
Live Auction (with Social Distancing, Masks optional) Preview 7:30 AM Day of Sale
May 16th, 2021 12 PM Estate Antiques Fine Art Jewelry Auction
Live Auction (with Social Distancing) First Come, First Served. Appointments take precedence. Live Preview, first come, first served. Appointments take precedence. 5/14 1-5 PM, 5/15 1 PM - 6 PM; 5/16 10 AM - 12PM 727-821-1167
Full Auction Catalog to Date | Fine Art Only | Jewelry
Our May 16th Estate Antiques, Fine Art and Jewelry Auction will surely amaze as we are featuring 2, 16 ft truckloads of Art Pottery, Mochaware, Yellow Ware from the estate of a Naples FL gentleman. And even more treasure arriving… Items from the estate collections of Daytona Beach antique collector Judith Cochrane; Tampa Bay Sports Enthusiast and former President of the Outback Bowl Committee Mitchell Shriber and, Sports Enthusiast, Entrepreneur and Tampa Real Estate Investor H. Scott Wetmore. This Auction will include a STUPENDOUS MOCHAWARE, YELLOW WARE AND TRANSFERWARE RARITIES; Historical Flow Blue; Art Glass; Period Furniture; Stained Glass; Carved German Stepback Cupboard; Contemporary Oak Arts & Crafts Dining Set; Moderne Furnishings; Period Chinese Porcelain; Chinese Canton & Blue and White China; many Chandeliers; POTTERY: Roseville, Fulper, Rookwood; Gouda; Rose Medallion; Waterford; Oriental Carpets; Western Bronzes; Regina Style 35 Disc Music Box; 20+ Cylinder Music Boxes; Estate Photography Collection: Leica: M3, M5, SM II Black; Hasselblad; Linhof; Royal; Lenses etc; Marantz Amp; Huge Recording Studio Equipment Collection inc. AKG Tube Mikes, Speakers, etc.; GOLD COINS; Diamond & Gemstone Jewelry and more..

100+ Important Estate Paintings, Prints, & Sculptures by listed Artists: John BARBER; Gregory BEHYMER; June BERTE; Antoine BLANCHARD; Jean Louis Marcel COSSON; Jose Luis CUEVAS; Hans DAHL; Randall DAVEY; Frederick DIELMAN; ERTE; Emmett FRITZ; R.C. GORMAN; Alfred GUILLOU; ICART; Walter LANSIL; Peter MAX; John NIETO; William PARTRIGE; PICASSO Ceramics; G. PIQUERA; Louis RIBAK; Charles SPENCELAYH; Catherine STOCKWELL; Publio de TOMMASI; Hiroshi YOSHIDA; and more. Info updated daily at BurchardGalleries.com
Info at BurchardGalleries.com & EstateSales.net. Due to the current concerns and restrictions regarding the COVID-19 Virus, Burchard Galleries will be conducting our May 16th Antiques Fine Art and Jewelry Auction with a limited capacity, Live Audience (with social distancing), on a first come, first served basis with Appointments taking precedence, as well as On-Line, Phone and Absentee bid formats. Please see our photo gallery available for each lot. Please note: Live Auction Previews are on a first come, first served basis with Appointments taking precedence and will begin Friday, 5/14 1-5 PM. Saturday 5/15 1 PM- 6 PM and Sunday 5/16 10 AM-12 Noon. Please note that masks are optional, 6 ft social distancing rules apply. Call 727-821-1167 for information and be sure to watch for updates to this information.
Consignments welcome
for this and future International Antiques & Fine Art Auction Events BurchardGalleries.com 727-821-1167
For details: 727-821-1167 mail@BurchardGalleries.com
Quality Consignments Always Welcome!
Items We Need
Upcoming Auctions
●May 15/16 ●Jun 12/13 ●Jul 17/18 ●Aug 14/15 ●Sep 11/12 ●Oct 16/17 ●Nov 13/14 ●Dec 11/12
burchard galleries home | calendar of events | bid information | directions
mailing list | consignment info | Auction archives | site map | the company
727-821-1167 800-520-2787
---

All rights reserved. Copyright © Burchard Galleries Inc. 1996-2021