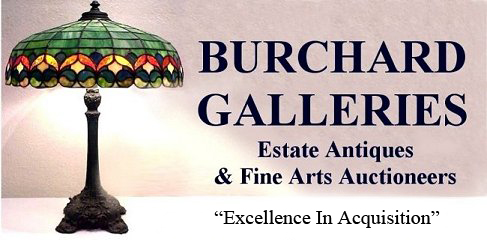 Offices & Showroom 2522-2528 30th Avenue North St. Petersburg, Florida 33713
727-821-1167



Directions

|

Shipping Information

|

Auction Archives

|

Burchard Galleries Home

|
<![if !vml]>
July 16th, 2022 Auction Results
<![endif]>
<![if !vml]>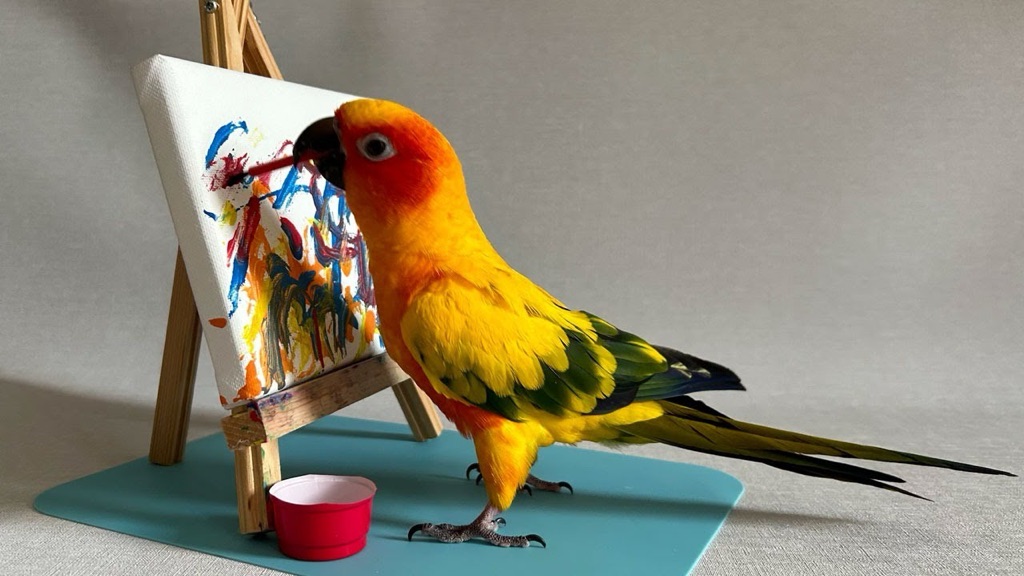 <![endif]> <![if !vml]>

<![endif]> <![if !vml]>

<![endif]> <![if !vml]>

<![endif]>
Upcoming Gallery Auctions
Saturday August 13th, 2022 12 PM International Estate Antiques Fine Art Jewelry Auction
Previews: 8/11 1 PM - 6 PM; 8/12 1PM - 6PM; 8/13 10 AM - All Day 727-821-1167
Full Auction Catalog to Date | Jewelry | Fine Art | Mid-Century Modern
Our 550+ Lot August 13th Auction will include Museum Quality Estate Antiques, Fine Art, & Jewelry from several Major Estates including items from a 14 Million Dollar Naples FL. Waterfront Mansion, a 2 Million Dollar Tudor Estate in Bradenton, FL, and hand selected items from the estate of astute Florida collector Don Ball which includes several Florida Highwaymen Paintings. Leading the way, a Luxurious 15 Pc Fratelli Radice Italian Carved Dining Room Suite; Palatial Swarovski Chandeliers; Spectacular Italian Renaissance Carved Hall Tree and Throne Bench; Meissen "Golden Baroque" Dinner Service; Royal Crown Derby "Lombardy" China; Garden Statuary and Bronze Fountains; Maitland Smith Swan Carved Chairs; Huge Contemporary Palace Bronze Urns; The Best 3 Door Victorian Bookcase; Victorian Pier Mirror; Many Estate Oriental Persian Carpets; Formal Mahogany Dining Suites, Centennial Chippendale Carved Dining Suite; Durgin Sterling Tea Service and Sterling Flatware Services: Wallace "Rosepoint, Lunt "Modern Victorian", Wallace "Grand Baroque", and more; MCM Furnishings: Bramin, Moller, Eames, Silkeborg, Mies Van Der Rohe, Herman Miller, Barcelona Chairs, Willy Beck, Tue Paulson; Steiff Pull Toys; Estate Jewelry: Gold, Silver, Platinum with Sapphires, Diamonds, and Emeralds Necklaces and Rings; 18k Gold Diamond Encrusted Owl Brooch; Camrose and Kross JBK Fashion Jewelry and More to Come..
Over 150 paintings, drawings, prints and sculpture in the sale featuring: Lynn ARNOLD; Alexander BRANKOWSKI; Mary Ann CARROL; Salvador DALI; Fred DURAND; Ahmed S. ELTEMTAMY; Edna ENGLEHARDT; Emmett FRITZ; J.E. GOURGUE; Emile GRUPPE; James GRUZALSKI; Louis ICART; Paul JACOULET; Susan KENNEDY; Henry MAYER; Jonas LAVALLEY; MIHALOVITS ; George PAPPAS; Livingstone ROBERTS; , Clarence Frederick RUNTSCH; Helen SAWYER; Wong SCHLUSS; Gino SEVERINI; T.F. SIMON; Ralph SPERRY; Anthony THIEME; Robert David WILKIE; Early Large Religious Icons on Wood; and more!
Due to the current concerns and restrictions regarding the COVID-19 Virus, Burchard Galleries will be conducting our International Antiques Fine Art and Jewelry Auctions with a limited capacity, Live Audience as well as On-Line, Phone and Absentee bid formats. Auction Previews are on a first come, first served basis and will begin Thursday 7/14 1-6 PM, Friday 7/15 1 PM- 6 PM and Saturday 7/16 10 AM. 6 ft social distancing rules apply, masks are optional. Call 727-821-1167 for information and be sure to watch for updates to this information.
Consignments Accepted. BurchardGalleries.com 727-821-1167 mail@BurchardGalleries.com
On Line Bidding Available Now!
Saturday September 17th, 2022 12 PM International Estate Antiques Fine Art Jewelry Auction
Previews: 9/15 1 PM - 6 PM; 9/16 1PM - 6PM; 9/17 10 AM - All Day 727-821-1167
Saturday September 24th, 2022 12 PM Fantastic Multi-Estate Discovery Auction
Previews: 7:30 AM Day of Sale - All Day 727-821-1167
●Aug 13 ●Sep 17 ●Sep 24 Discovery ●Oct 15 ●Nov 15 ●Nov 19 Discovery ●Dec 10
Quality Consignments Always Welcome!
Items We Need
burchard galleries home | calendar of events | bid information | directions
mailing list | consignment info | Auction archives | site map | the company
727-821-1167 800-520-2787
---

All rights reserved. Copyright © Burchard Galleries Inc. 1996-2022