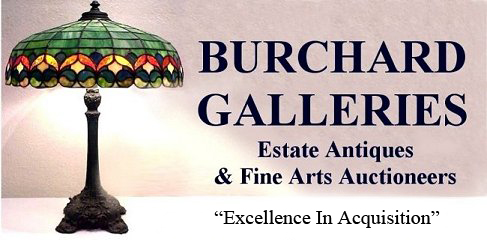 Offices & Showroom 2522-2528 30th Avenue North St. Petersburg, Florida 33713
727-821-1167



Directions

|

Shipping Information

|

Auction Archives

|

Burchard Galleries Home

| February 21st Auction Results
<![if !vml]> <![endif]>
<![if !vml]>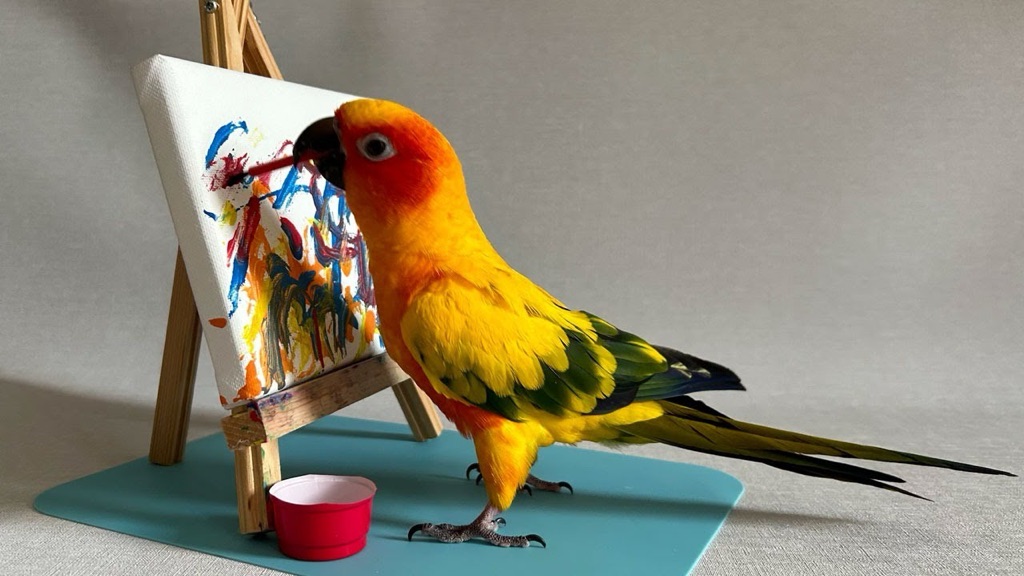 <![endif]> <![if !vml]>

<![endif]> <![if !vml]>

<![endif]> <![if !vml]>

<![endif]>
February Auction Results
|
Unsold Lot Catalog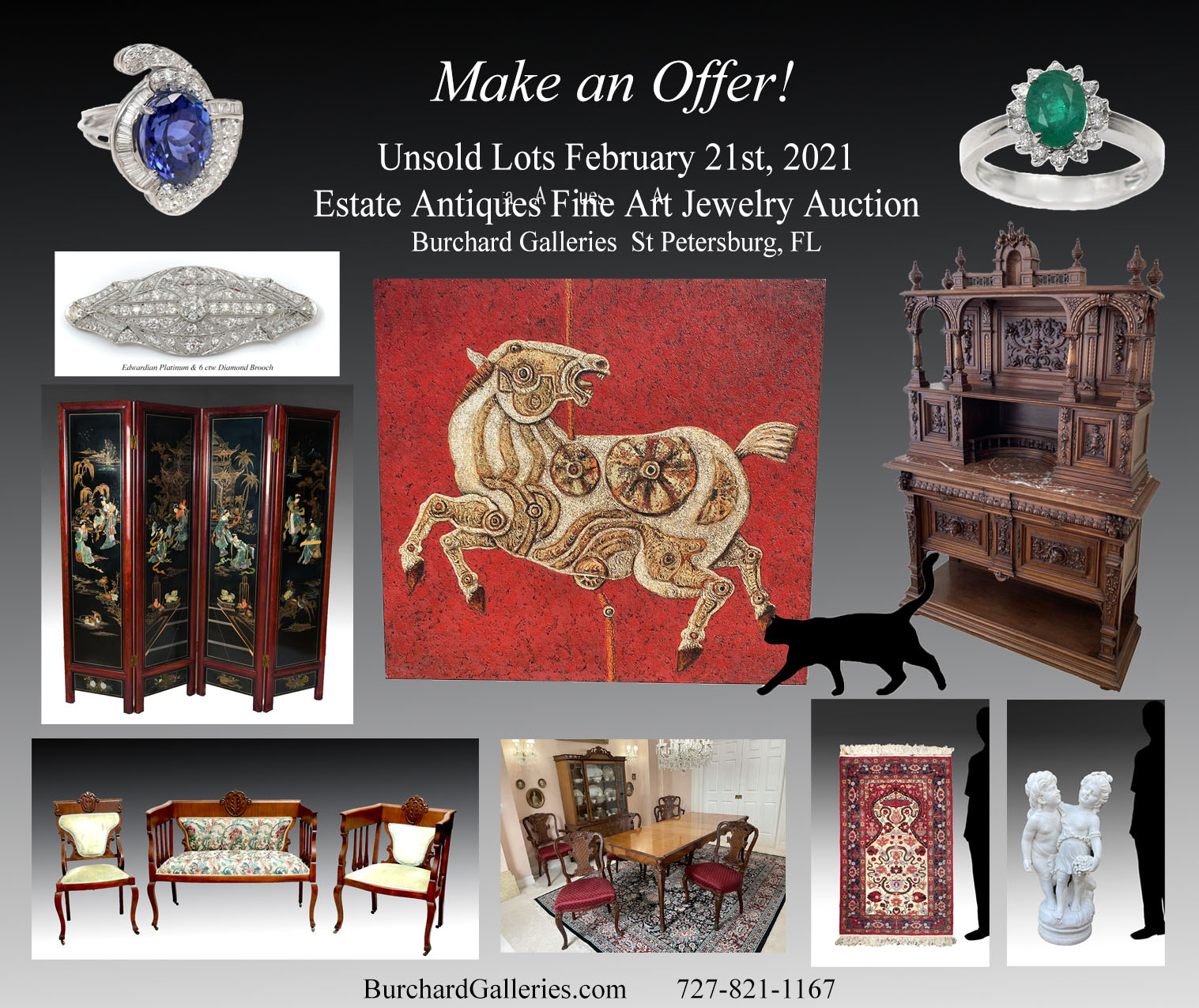 Upcoming Auction Events Consignments Welcome 727-821-1167 mail@burchardgalleries.com
●Mar 20/21 ●Apr17/18 ●May 15/16
●Jun 12/13 ●Jul 17/18 ●Aug 14/15 ●Sep 11/12 ●Oct 16/17 ●Nov 13/14 ●Dec 11/12
February 21st Results Estate Antiques Fine Art Jewelry Auction
Live Auction (with Social Distancing) Live Preview: 2/19 12 PM - 5 PM and 2/20 1 PM - 6 PM by appointment 727-821-1167
Full Catalog to Date | Fine Art Only | Jewelry Only
We are loaded for our February 21st Antiques & Fine Art Auction.featuring the contents of a 1.5 Million Dollar Tarpon Woods Home. Fine French Mahogany Inlaid Bedroom Suite and Dining Room Furniture; Wooden Half Hull; Handel Parlor Lamp; Maitland Smith Falcon Head Stool; Kaizo Oto Modern Console Table; Shalom Haziza Acrylic Bench; Emanuel Maldonado Pottery; Large Horner Era Lion Carved Mantle Fire Surround; Cohr Danish Mid-Century Sterling Tea Set; Gorham Sterling Silver Flatware Services; Republic Period Chinese Porcelain; Early Chinese Furnishings; Embroidered Chinese Panels; Han and Tang Pottery Figures;Marianne Spottswood Glass Panel Screens; Many Hummels; Waterford Glass Collection; Quimper Pottery; Mid Century Klipsch Belle Speakers; Huge Inkwell Collection; Estate Oriental Carpets; Most Unusual Faux Marble Top Elephant Bar or Island Table; Japanned Furniture; Duck Decoys; Fantastic Estate Gold & Diamond Jewelry. Trucks Still Arriving! Brochures and info at BurchardGalleries.com & EstateSales.net
Fine Estate Art Collections: 100+ Works of Art: Important Paintings, Prints, & Sculptures by many listed and exhibited Artists to include: June BERTE; Amleto COLUCCI; John Ramsey CONNER; Salvador DALI; Marcel DYF; Edna Palmer ENGELHARDT; Richard GALUSHA Western Painting; Edgar Martinez JIMENEZ; Marion JUNKIN; William Goadby LAWRENCE; Martin LEWIS; Several Pablo Antonio MILAN Paintings and Artworks; Josephine MOORE; Mario RANGELS; Dean RUST; Christian TECHOUEYRES; Bill WORRELL Bronze; Large Chelsea House Paintings and more... It will most certainly be another "Unbelievable Auction Weekend"!
Due to the current concerns and restrictions regarding the COVID-19 Virus, Burchard Galleries will be conducting our February 21st Antiques Fine Art and Jewelry Auction with a Live Audience (with social distancing) and On-Line as well as Phone and Absentee bid formats. Please see our photo gallery available for each lot. Please note: Live Auction Preview beginning Friday, 2/19 12 PM – 5PM as well as Saturday 2/20 1 PM- 6 PM all by appointment. Please note that masks are required, and 6 ft social distancing rules apply. Call 727-821-1167 for information and be sure to watch for updates to this information.
On Line Bidding Available Now!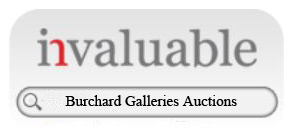 Consignments welcome
for this and future International Antiques & Fine Art Auction Events BurchardGalleries.com 727-821-1167
For details: 727-821-1167 mail@BurchardGalleries.com
Quality Consignments Always Welcome!
Items We Need
Upcoming Auctions
●Mar 20/21 ●Apr17/18 ●May 15/16
●Jun 12/13 ●Jul 17/18 ●Aug 14/15 ●Sep 11/12 ●Oct 16/17 ●Nov 13/14 ●Dec 11/12
burchard galleries home | calendar of events | bid information | directions
mailing list | consignment info | Auction archives | site map | the company
727-821-1167 800-520-2787
---

All rights reserved. Copyright © Burchard Galleries Inc. 1996-2021