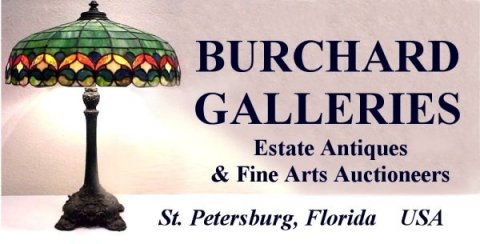 Offices & Showroom - 2528 30th Avenue North - St. Petersburg, Florida 33713
727-821-1167 800-520-ARTS (2787)

Directions Shipping Information Auction Archives Burchard Galleries Home

2014 Auction Calendar

GET AUCTION FEVER! Auction Weekend, Saturday 3/22 & Sunday 3/23 2 Big Auctions! Multiple Estates!

Over 1000 Lots of Estate Fresh Antiques, Fine Art & Jewelry to be SOLD, SOLD, SOLD! 90% selling absolutely to the highest bidders regardless of price! Burchard Galleries in St Petersburg is holding their monthly Multi-Estate Auction Saturday, 3/22 @ 8:30 AM and Sunday, 3/23 @ 12 Noon at Burchard Galleries, 2528 30th Avenue North, St Petersburg, FL.

Treat yourself to a huge assortment of estate fresh treasure that "Must Be Sold" and the best part is… "You Name The Price"! Bring your trucks!

Saturday March @ 8:30 AM Marathon Multi-Estate Antiques Discover Auction

Preview begins 8:00 AM Day of Sale

Sunday March 23rd 12:00 PM Vintage Estate Antiques Fine Art Jewelry Auction

Preview: 3/22 1-6 PM 3/23 10:00 AM
Featuring a stellar selection of over 500+ Museum Quality Lots, 90% at no reserve! These "Fresh to the Market" offerings will include more than 100 important 18th, 19th, and 20th C. Original Oils, Watercolors, Bronzes, Sculpture, Prints and Drawings. Works of importance include Eugene Cauchois, Erte, Michael Graves, Armand Merizon, Claude Pissarro, Gregory Perillo, and so many more...
This spectacular Auction will include items from the estate of Myron Fink, Department of State Foreign Diplomat and many other prestigious Florida Estates. Stencel Furniture Heavily Carved Oak Dining Suite; Estate Oriental Carpets; 16th & 17th Century Spanish Manuscripts; Rose Medallion Porcelains; Estate Sterling: Gorham Etruscan, Tiffany and more; 5 pounds of Sterling Souvenir Spoons!; Louis Vuitton; Colt Pistols; Sumptuous Estate Gold, Platinum, and Large Diamond Jewelry as well as Gemstone Jewelry from around the world. Please do not forget our Saturday March 22nd Multi-Estate Discovery Auction beginning at 8:30 AM with "A Ton of Art" and lots of old nostalgic items. As usual, more than we could ever sell in one day, but we'll try! It will most certainly be another "Unbelievable Auction Weekend"! See you there!
March 23 Auction held Live and Online @ LiveAuctioneers.com and Invaluable.com
For details: 727-821-1167, mail@BurchardGalleries.com, or http://www.burchardgalleries.com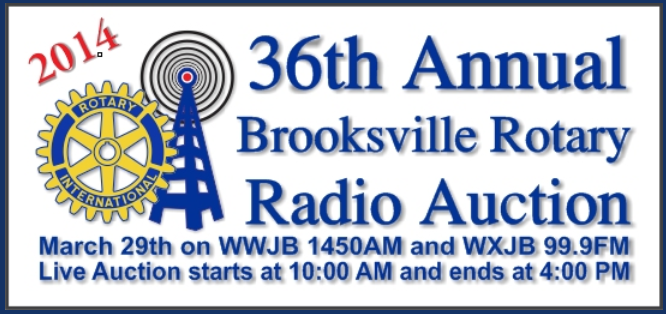 burchard galleries home ● calendar of events ● bid information ● directions

● mailing list ● consignment info ● past Auction results ● site map ● the company

---

All rights reserved. Copyright © Burchard Galleries Inc. 1996-2014