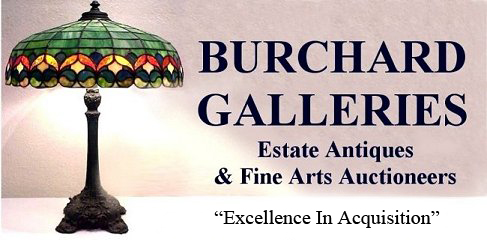 Offices & Showroom 2522-2528 30th Avenue North St. Petersburg, Florida 33713
727-821-1167



Directions

|

Shipping Information

|

Auction Archives

|

Burchard Galleries Home

|
<![if !vml]>
May 21st , 2022 Auction Results
<![endif]>
<![if !vml]>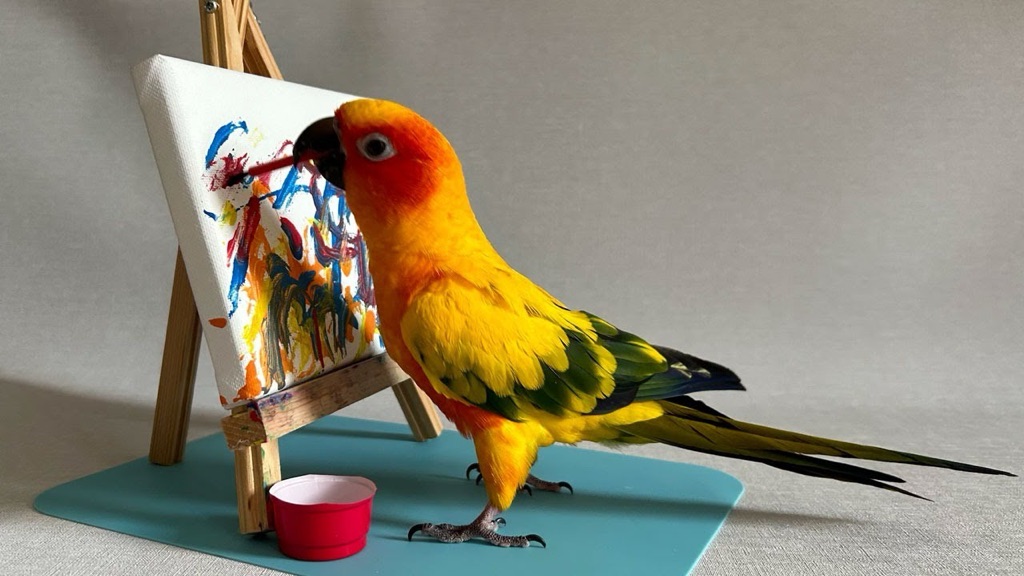 <![endif]> <![if !vml]>

<![endif]> <![if !vml]>

<![endif]> <![if !vml]>

<![endif]>
Upcoming Gallery Auctions
Consignments Welcome for future Antiques & Fine Art Auction Events mail@BurchardGalleries.com 727-821-1167
Saturday May 21st, 2022 12 PM International Estate Antiques Fine Art Jewelry Auction

Previews: 5/19 1 PM - 6 PM; 5/20 1PM - 6PM; 5/21 10 AM - 12PM 727-821-1

167

Full Auction Catalog | Jewelry Only | Fine Art Only | Oriental Rugs | International Ad | Flyer 1 | Flyer 2

Our 550+ Lot May 21

st

Auction will include Museum Quality Estate Antiques, Fine Art, & Jewelry from Major South Florida Estates. Formal Inlaid Mahogany Furnishings; Councill Mahogany Furn.; Much Lalique, Baccarat and Waterford Glassware; Chinese Porcelain; Chinoiserie Furniture; Ultra Fine Estate Oriental Carpets; The Joseph Hain Estate and others with Major Collections of Old Toys, Banks, Tin Wind Ups, Buddy L Trucks; Cast Iron Horse Drawn Toys; Lead Soldiers,

Lionel Trains etc.; Totem Pole; Important Antique Clocks: Howard Miller Tube Clock, Regulators, Chelsea,

Bracket Clocks; Calendar Clocks; Miniature Clocks;

Carriage Clocks and more;

Golden Oak Files, Bookcases, Desks; Decorated Stoneware; Bergman and Art Nouveau Bronzes; Stained Glass Panels; Mamiya, Leica, Voigtlander Cameras; Crystal Chandelier; Oxbow Cabinets; Carlo Jensen Furniture; Milo Baughman Chaise; National Cash Register; Wedgewood and Doulton Dinnerware; Doulton Maids & Maidens; Miniature Furniture; Early Furniture inc.

Georgian Chest on Chest;

Many Sterling Silver Dinner Services: 185 Pc Reed & Barton Francis I, Whiting King Albert & more; 18th & 19th C Silver: Salvers, Cruets, Tankards, Museum Deacession; Sports Collectibles: Honus Wagner Signed Baseball, Derek Jeter, Mickey Mantle Autographs & Jerseys; Also a Fantastic selection of Estate Jewelry: Native American Sterling Jewelry; Rubies, Platinum, Vintage White Gold Diamond

Navette

Brooch; Diamonds, Sapphires, Tanzanite, Pearl Jewelry, Diamond Set 14K Gold Mounted Krugerand; Rolex Watches; Pocket Watches; and more….





Over 100+ paintings, drawings, prints and sculpture in the sale to include: Walter ADDISON; Ben AUSTRIAN; Jack BARON; Tressa BENSON; Wilfrid BERG; Benedetto BOSCHETTI; Carl BRANDIEN; Ralph Walter BRUNGART; Charles BULLET; Clyde BUTCHER; Boris CHATZMAN; Janet BURNS; Sarkis ERGARIAN; ERTE; Ben ESSENBURG; Herbert FOERSTER; George GROPPER; Bertram HARTMAN; Catharine HAWKINS; Peter HAYWARD; Paul JENKINS; H.M. KITCHELL; Adolph KLEIMINGER; William KRONDORF; E.W. LOCKE; Americo MAKK; Benson Bond MOORE; George NELSON; Elizabeth NOURSE; C.S. ORR; Macario PASCUAL; Joy POSTLE; Celia REID; Will SIMMONS; Frog SMITH; Florence STEVENSON; Catherine STOCKWELL; Elizabeth STRONG; E.B. WARREN; Alexandria WATT; Robert WILLER; Dwight WILLIAMS; Laura WOODWARD; AND MORE ADDED DAILY

!!
Due to the current concerns and restrictions regarding the COVID-19 Virus, Burchard Galleries will be conducting our International Antiques Fine Art and Jewelry Auctions with a limited capacity, Live Audience as well as On-Line, Phone and Absentee bid formats. Auction Previews are on a first come, first served basis and will begin Thursday 5/19 1-6 PM, Friday 5/20 1 PM- 6 PM and Saturday 5/21 10 AM. 6 ft social distancing rules apply, masks are optional. Call 727-821-1167 for information and be sure to watch for updates to this information. Consignments Accepted. BurchardGalleries.com 727-821-1167 mail@BurchardGalleries.com
On Line Bidding Coming Soon!
Saturday June 18th, 2022 12 PM International Estate Antiques Fine Art Jewelry Auction
Previews: 6/16 1 PM - 6 PM; 6/17 1PM - 6PM; 6/18 10 AM - All Day 727-821-1167
Upcoming 2022 Auctions
●Jun 18 ●Jul 16 ●Aug 13 ●Sep 17 ●Oct 15 ●Nov 15 ●Nov 19 Discovery ●Dec 10
Quality Consignments Always Welcome!
Items We Need
burchard galleries home | calendar of events | bid information | directions
mailing list | consignment info | Auction archives | site map | the company
727-821-1167 800-520-2787
---

All rights reserved. Copyright © Burchard Galleries Inc. 1996-2022