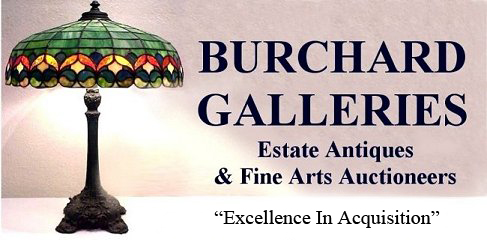 Offices & Showroom 2528 30th Avenue North St. Petersburg, Florida 33713
727-821-1167



Directions|
|
Shipping Information
|
Auction Archives
|
Burchard Galleries Home

| July 22nd Auction Results
<![if !vml]>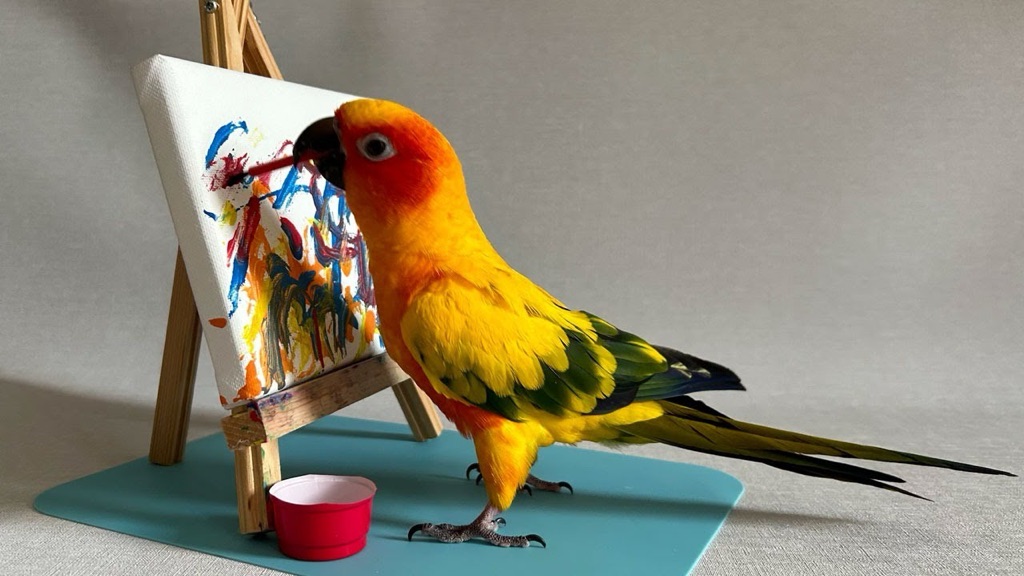 <![endif]> <![if !vml]>

<![endif]> <![if !vml]>

<![endif]> <![if !vml]>

<![endif]>
Upcoming Events
Saturday August 18th 8:30 AM Estate Antiques Fine Art & Jewelry Auction
Preview: 8/18 8 AM Day of Sale Consignments Welcome
Sunday August 19th 12 PM Estate Antiques Fine Art & Jewelry Auction
Preview: 8/18 1-6 PM 10 AM 8/19 Day of Sale Consignments Welcome
Full Catalog to Date | Fine Art Only Catalog | Jewelry Catalog to Date
St. Petersburg, FL. Featuring exceptional private collections of important Paintings, Prints and Sculpture by Modern Masters as well as listed and exhibited Artists to include Yaacov AGAM; Julian BARROW; Walterico CALSAS; Sandro CHIA; Salvador DALI; George ENNIS; Marco GRUBACS; Emile & Robert GRUPPE; Knute HELDNER; Michael LEU; Peter MAX; Fernando MAZA; Benson Bond MOORE; Marjorie Hathaway MORTON; Robert RAUSCHENBERG; Graham REYNOLDS; Craig RUBADOUX; Keith SONNIER; Richard TUTTLE; Frederick VON LUERZER; Andy WARHOL; and several Raymond WHYTE Drawings.

Featuring 10+ phenomenal estates to include the continuing Sarasota Estate Collection of Rita J. Adler, Patron of the Arts (Hermitage Foundation) and Lover of the Circus as well as The Lt Colonel David Kirtley Estate of Brooksville FL. in addition to many other items from prestigious Florida and New York Estates. Items to include Peruvian hand tooled Leather Chairs; 1700's German Crossbow; Lalique; European Bronzes; R.J. Horner Quality Carved Furnishings; Exceptional Jade Carvings; Fine Estate Oriental Rugs and an astounding collection of Fine Estate Jewelry and more to be included in this "Fresh to the Market" Auction you won't want to miss! It will most certainly be another "Unbelievable Auction Weekend"! Watch for updates! Watch for updates!
On Line Bidding Available Now!
For details: 727-821-1167, mail@BurchardGalleries.com or www.BurchardGalleries.com
Quality Consignments Always Welcome! Items We Need
Upcoming Auctions: ●Jul 28 ●Aug 18/19 ●Sep 22/23
burchard galleries home | calendar of events | bid information | directions
mailing list | consignment info | Auction archives | site map | the company
727-821-1167
800-520-2787
---

All rights reserved. Copyright © Burchard Galleries Inc. 1996-2018