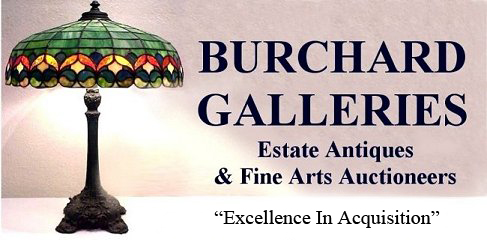 Offices & Showroom 2522-2528 30th Avenue North St. Petersburg, Florida 33713
727-821-1167



Directions

|

Shipping Information

|

Auction Archives

|

Burchard Galleries Home

|
<![if !vml]>
September 12th, 2021 Results
<![endif]>
<![if !vml]>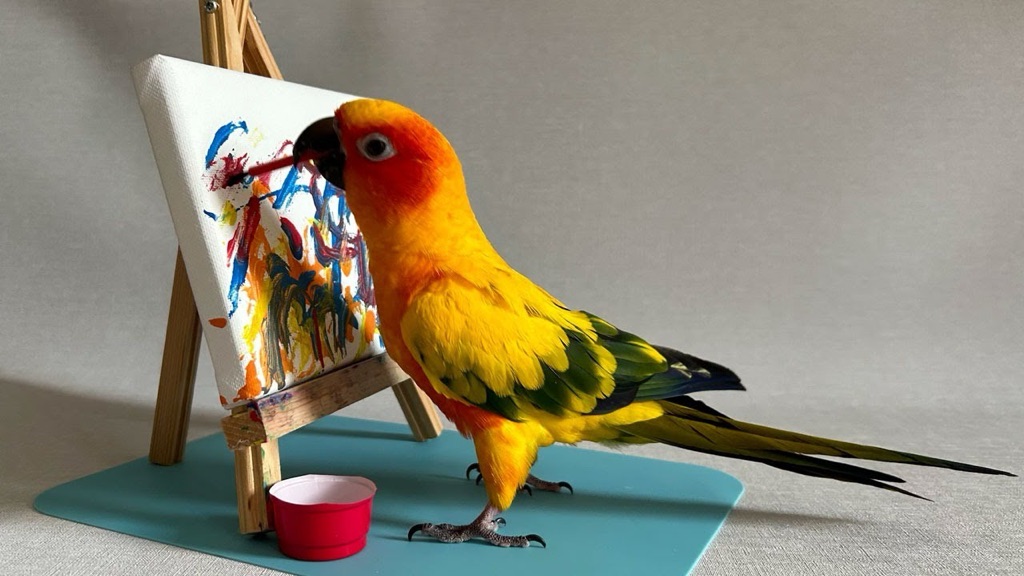 <![endif]> <![if !vml]>

<![endif]> <![if !vml]>

<![endif]> <![if !vml]>

<![endif]>
Upcoming Gallery Auctions
---
September 12th, 2021 Auction Results Unsold Lots For Sale Now!

September 18th, 8:30 AM Huge Marathon Multi-Estate Discovery Auction

Live Auction Outside (with Social Distancing, Masks optional) Preview 7:30 AM Day of Sale

October 17th, 2021 Estate Antiques Fine Art Jewelry Auction

Live Auction, Live Preview (with Social Distancing, masks optional) Previews: 10/16 1 PM - 6 PM; 10/17 10 AM - 12PM 727-821-1167

Our October 17th Estate Antiques Fine Art & Jewelry Auction promises to be a great chance to acquire the Treasures of Your Dreams. Stay Tuned for details! 6 Pc Baker Formal Mahogany Dining Suiite; Vintage Lighting; Biedermeier Furniture; Palatial Estate Oriental Rugs; Victorian Double Sided Secretary; Pr L & Jg Stickley Oak Arm Chairs

;

Wilkinson Co. Leaded Glass Rose Lamp

;

Waterford Collection; Lalique; Baccarat. Estate Jewelry: Rolex

Watches,

Platinum Art Deco Diamond Ring

and more..

Consignments Welcome mail@BurchardGalleries.com 727-821-1167

100+ Important Estate Paintings, Prints, & Sculptures by noted Artists: Jim FOOTE; Emmett FRITZ; Edmund Darch LEWIS; Gustavo MONTOYA; Pete PLASTOW; Thomas PRADZYNSKI ; Sergi KOVRIGO;

Info at BurchardGalleries.com. Due to the current concerns and restrictions regarding the COVID-19 Virus, Burchard Galleries will be conducting our October 17th Antiques Fine Art and Jewelry Auction with a limited capacity, Live Audience (with social distancing and masks optional), on a first come, first served basis with Appointments taking precedence, as well as On-Line, Phone and Absentee bid formats. Please note: Live Auction Previews are on a first come, first served basis with Appointments taking precedence and will begin Saturday 10/16 1 PM- 6 PM and Sunday 10/17 10 AM-12 Noon. Masks are optional, 6 ft social distancing rules apply. Call 727-821-1167 for information and be sure to watch for updates to this information.
On Line Bidding Available September 24th @ 5 PM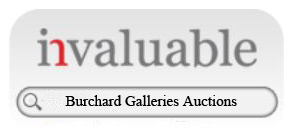 _______________________________________________________________________________________________
Consignments welcome
for these and future International Antiques & Fine Art Auction Events BurchardGalleries.com 727-821-1167

For details: 727-821-1167 mail@BurchardGalleries.com
Upcoming Gallery Auctions
●Sep 18 ●Oct 16/17 ●Nov 13/14 ●Dec 11/12
Quality Consignments Always Welcome!
Items We Need
burchard galleries home | calendar of events | bid information | directions
mailing list | consignment info | Auction archives | site map | the company
727-821-1167 800-520-2787
---

All rights reserved. Copyright © Burchard Galleries Inc. 1996-2021