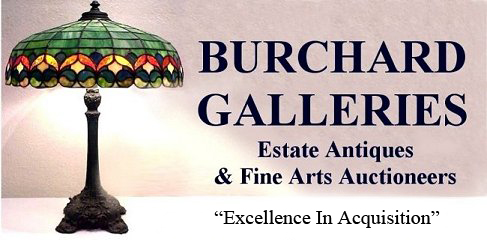 Offices & Showroom 2522-2528 30th Avenue North St. Petersburg, Florida 33713
727-821-1167



Directions|
|
Shipping Information
|
Auction Archives
|
Burchard Galleries Home

| March 24th Auction Results
<![if !vml]>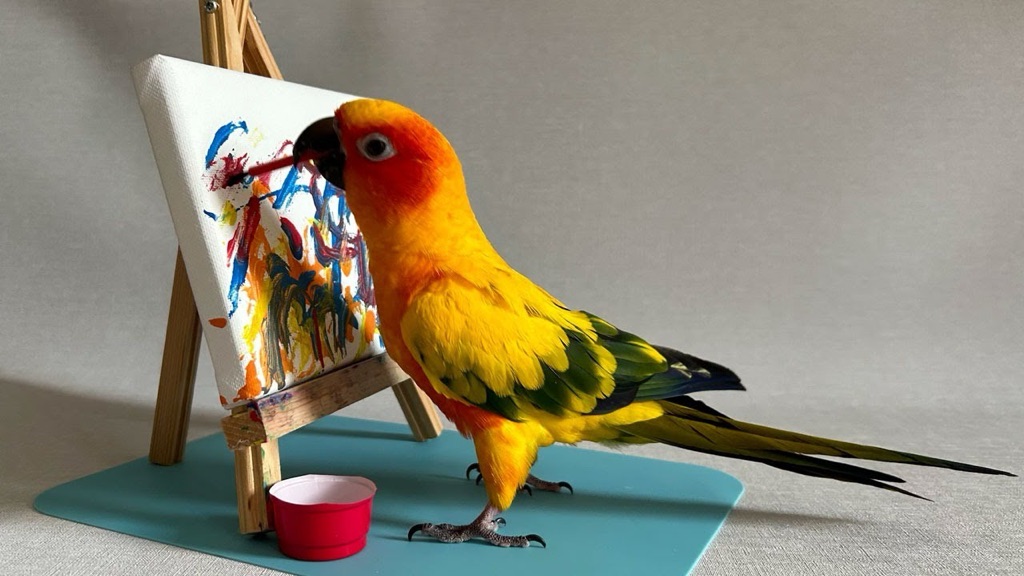 <![endif]> <![if !vml]>

<![endif]> <![if !vml]>

<![endif]> <![if !vml]>

<![endif]>
Upcoming Events 2019
Spectacular April Auctions
1) Saturday April 27th 8 AM Estate Antiques Fine Art & Jewelry Auction
Preview: 8 AM 4/27 Day of Sale Consignments Welcome
2) Sunday April 28th 12 PM Estate Antiques Fine Art & Jewelry Auction
Preview: 4/27 1-6 PM 10 AM 4/28 Day of Sale Consignments Welcome
Full Catalog to Date | Fine Art Only | Jewelry Only | Oriental Rugs
Featuring Private Estate Collections such as the Artist/Etcher Earl Reed and Artist/Potter Melvin Casper (Merritt Island Pottery) as well as a host of important Paintings, Prints and Sculpture by Modern Masters as well as listed and exhibited Artists to include J.J. AUDUBON; Gustave BAUMANN; Harry BOOK; James BUTTERSWORTH; Salvador DALI prints and etchings; Ebenezer COLLS; Antonio DIVITY; Harriet FRISHMUTH Bronze; Emmett FRITZ; Eduardo GELLI; Charley HARPER Portfolios; Louis ICART; Linda LE KINFF O/C; John MILLAIS; Anton NELSON, PICASSO; John PIKE; Earl REED Estate Collection; Victor SALMONES; Eugene Remy MAES; Wallerant VAILLANT (Attrib); Abel WARSHAWSKY; Robert WOOD; Miniature Painting Collection; Carved Marble Statuary; African Carvings; French Poster Art, and more..

Blaze Red Crystal Pearl 2005 Chrysler Crossover Convertible, 3.2L; Louis Vuitton Baggage; Vintage Lighting: Williamson, Chicago Mosaic, Duffner Kimberly, Thomas Webb; Reverse Painted, and more; Fantastic "Grand Baroque" Sterling Silver Service; Early English Silver; L & JG Stickley & Mission Furniture; Carved Mastodon Tusk; 17th-18th C Italian Cassoni; Biedermeier Table & Chairs; French Clocks; French Metal Mounted and Marble Top Furniture; Tin Type Collection; Estey and 1909 Hazelton Brothers Baby Grand Pianos; Pr Wassily Style Chairs; Indian Parifleche and Pipe Bags; Spatterware, Sponge and Mochaware: Lenox Morning Blossom, Copenhagen "Blue Lace", Spode, Meissen, and Furstenberg China; Amphora Pottery; Pre-Columbian Artifacts; Oriental Porcelains: Ming, Qing, Song eras; French Bayonets; Inlaid Victorian Music Box; Carved Chinese Marble Top Tables; Sunbeam Bread Sign; Signed Michael Jackson Tour Jackets; Signed Robert Frost 1949 Book of Poems; Art Books; Waterford Glass; 20+ Fine Estate Oriental & Persian Rugs; Huge Bakelite & Lucite Purse Collection; Fine Estate Jewelry: John Hardy, South Sea Pearls, American Indian, Loose Gemstones, Rubies etc; Diamond, Gold, Silver, Bakelite Bangles, Costume and more!; Watch for updates! It will most certainly be another "Unbelievable Auction Weekend"!

On Line Bidding Available Now!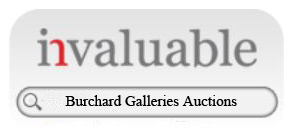 For details: 727-821-1167, mail@BurchardGalleries.com or www.BurchardGalleries.com
Quality Consignments Always Welcome! Items We Need
Upcoming Auctions
●Apr27/28 ●May 25/26 ●Real Estate June 1st ●Jun 29/30 ●Jul 27/28 ●Aug 24/25 ●Sep 21/22 ●Oct 19/20 ●Nov 16/17 ●Dec 14/15
burchard galleries home | calendar of events | bid information | directions
mailing list | consignment info | Auction archives | site map | the company
727-821-1167
800-520-2787
---

All rights reserved. Copyright © Burchard Galleries Inc. 1996-2019