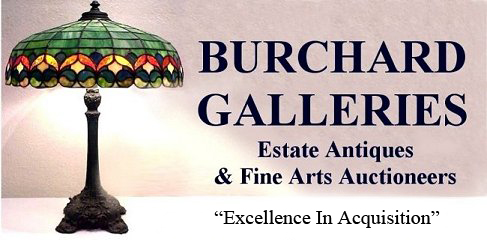 Offices & Showroom 2522-2528 30th Avenue North St. Petersburg, Florida 33713
727-821-1167



Directions

|

Shipping Information

|

Auction Archives

|

Burchard Galleries Home

| December 13th Auction Results
<![if !vml]> <![endif]>
<![if !vml]>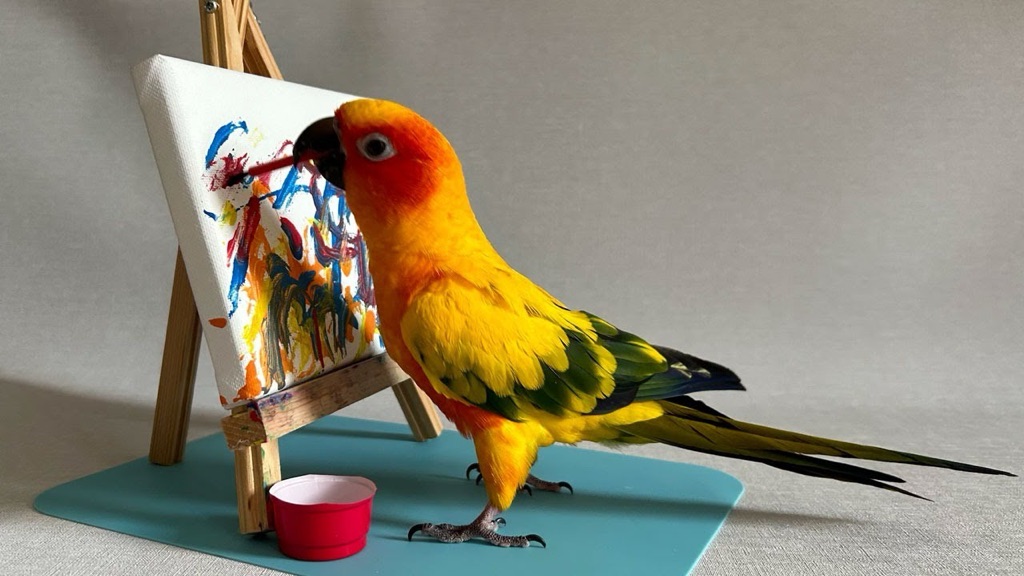 <![endif]> <![if !vml]>

<![endif]> <![if !vml]>

<![endif]> <![if !vml]>

<![endif]>
Upcoming Auction Events 2021
Brochure 1
|
Brochure 2
Art Auction Video
|
Full Gallery Tour Video
January 24th 12PM Estate Antiques Fine Art Jewelry Auction
Live Auction (with Social Distancing) Live Preview: 1/22 12 PM - 5 PM and 1/23, 1 PM - 6 PM by appointment 727-821-1167
Full Catalog to date | Fine Art Catalog | Jewelry Catalog | International Ad1 | International Ad2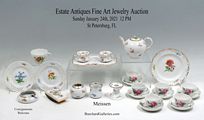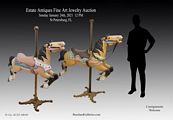 Our January 24 Auction is a Fantastic, Multi-Estate Assemblage to include many estate items from renowned Florentine organist & conductor, Maestro Dino Bigalli. All Bigalli lots in this auction come directly from his studio in the Fine Arts Building on Michigan Ave. in Chicago, Illinois. Russian Enameled Candlesticks; Carved French Furn.; Carved Caned Screen and Museum quality Artworks. Carved Alabaster & Marble; 1901 Stieff Shaw Art Case Grand Piano; Theodore Alexander Furniture; Jacobean Chairs; Richly Carved Marble Top Furniture; Early vintage Chinese Artifacts from the Bob & Gloria Mascarelli Collection; Qing Dynasty Imperial & Early Republic Period Porcelain; Han & Tang Dynasty Figures; Sung/Tang Granite Bust; Chinese Red Lacquer Chests & Wedding Cabinets; Chinese Embroideries. Large Carved Pheasant Mirror; Historical 1804 Jon H. Pugh Powder Horn; Black Powder Firearms; Large Folk Art Carved Angel; 18 Guitar Cases including Gretsch & Martin; ESP LTD Guitar; Vintage Lighting & Chandeliers; Large Pond Boat; Curtis Jere Sailboat; Moderne Italian Belloni Chairs; French Napoleon Lamp Sculpture; American Indian Jewelry, Beadwork & Pottery; Emanuel Maldonado Pottery; Waterford, St Louis "Florence" and Tiffany Crystal; Louis Vuitton Luggage; Antique Violin; Huge Swarovski Collection; Murano Glass; Paperweight Collection; Full Bee Hummels; Meissen; Antique Advertising; Elegant Porcelain Dining Services; Persian & Silk Oriental Rugs; Hess Toys; Fine Diamond, Emerald & Sapphire Jewelry; Beautiful Tanzanites, Platinum & Diamond Fringe Necklace, Diamond Studs, Zuni Indian Jewelry, and more.

Lifetime Estate Art Collections: 100+ Works of Art: Important Paintings, Prints, & Sculpture by Sam ALEXANDER; Ben AUSTRIAN; Alexander BARONOWSKI; Hunter BARKER; Walter BAUMHOFER; Mortimer BOURNE; Clyde BUTCHER; Smoky BROWN; Lu CHENGXIANG; John Ramsey CONNER; Philip CORLEY; CRACKING ART GROUP; Pierre-Elie de PRIBAC; Leon DOLCE; ERTE; FREMIET Dog Bronze; David HICKS; Ye HONGXING; Wayne HUTCHISON; Jorge ALARCON ISLAS; Millard JUDD; Jin JUNJIE; Peter KEIL; R.F. KNOWLES; Thomas LASSONDE; Charles LEE; Adam LEHR; Han LEI; MALEONN; Peter MAX; Almagul MENLIBAYEVA; Weston RAYFIELD painted furniture and mixed media artwork; Christian RICHTER; George SCHELLING; Quentin SHIH; Albert SONN; Catherine STOCKWELL; Fernando de SZYSZLO; Richard THOMAS; John VARLEY; Andy WARHOL; J. WEBB; He WENBIN; Wang XIAOJIN; Cui XIUWEN; Bo YUN; JAPANESE Scrolls; as well as many other listed and exhibited Artists. It was most certainly another "Unbelievable Auction Weekend"!
Due to the current concerns and restrictions regarding the COVID-19 Virus, Burchard Galleries will be conducting our January 24th Antiques Fine Art and Jewelry Auction with a Live Audience (with social distancing) and On-Line as well as Phone and Absentee bid formats. Please see our photo gallery available for each lot. Please note: Live Auction Preview beginning Friday, 1/22 12 PM – 5PM as well as Saturday 1/23 1 PM- 6 PM all by appointment. Please note that masks are required, and 6 ft social distancing rules apply. Call 727-821-1167 for information and be sure to watch for updates to this information.
Consignments welcome
for this and future International Antiques & Fine Art Auction Events BurchardGalleries.com 727-821-1167
For details: 727-821-1167 mail@BurchardGalleries.com
Quality Consignments Always Welcome!
Items We Need
Upcoming Auctions
February 20th 8:30 AM Multi-Estate Discovery Auction

February 21st 12PM Estate Antiques Fine Art Jewelry Auction

Live Auction (with Social Distancing) Live Preview: 2/19 12 PM - 5 PM and 2/20 1 PM - 6 PM by appointment 727-821-1167
●Jan 24 ●Feb 20/21 ●Mar 20/21 ●Apr17/18 ●May 15/16
●Jun 12/13 ●Jul 17/18 ●Aug 14/15 ●Sep 11/12 ●Oct 16/17 ●Nov 13/14 ●Dec 11/12
burchard galleries home | calendar of events | bid information | directions
mailing list | consignment info | Auction archives | site map | the company
727-821-1167 800-520-2787
---

All rights reserved. Copyright © Burchard Galleries Inc. 1996-2021